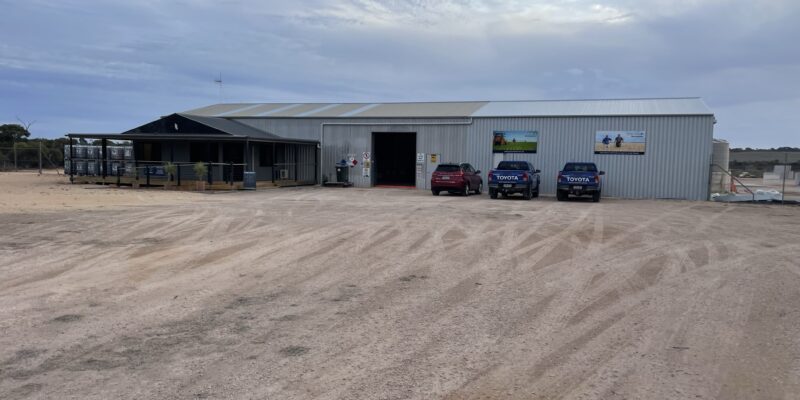 Crop Smart Streaky Bay Now Open!
23rd March 2023 | General
Crop Smart opens new store in Streaky Bay
Farmers on the Upper Eyre Peninsula will now have better access to a variety of crop protection products as independent reseller Crop Smart expands its business with a new store in Streaky Bay.
General Manager Sales and Marketing Joe Pedler said more farmers in the Streaky Bay area had chosen Crop Smart for their products in recent years. This has resulted in a need to set up a local store to accommodate and service the increased demand.
"We have been serving customers on the Eyre Peninsula for over 10 years now and the feedback has been incredibly positive, with a number of customers from the Streaky Bay area shopping out of our Wirrulla store. Growers really appreciate having an alternative supply chain offering quality products, competitive prices and honest market information.
"Our products are Australian owned and made in our Melbourne formulation plant, meaning we sell directly to our customers. We guarantee the quality of our products because they are manufactured by our staff, sold under our label and distributed through our stores."
"With the addition of Streaky Bay local Christian Faulkner to the team and the growing demand for our product it makes complete sense to service Streaky Bay a whole lot better by opening a store here. The new Streaky store will enable our products to be stored closer to our customers and delivered directly to them in the shortest time possible.
The new Crop Smart Streaky Bay store will officially open on Friday March 24th and will be staffed by locals Christian Faulkner and Trina Henderson, who are looking forward to offering the same great service that Crop Smart are known for across the rest of the Eyre Peninsula and the state.
Sign Up and get Smart Mail delivered straight to your inbox.