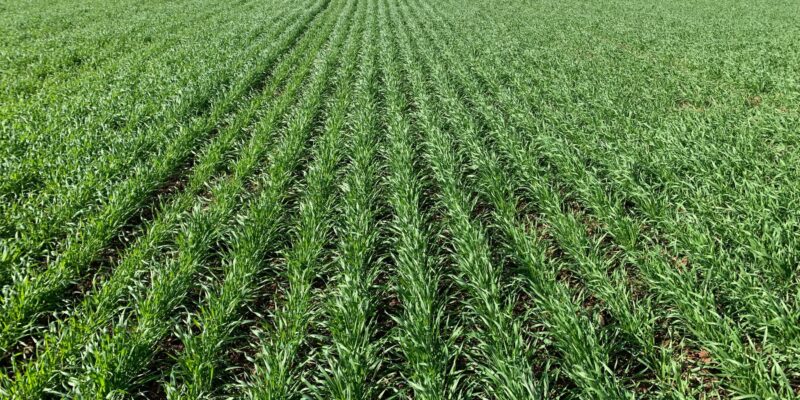 Market Update: July 2022
6th July 2022 | General
It's been great to see the positive start everyone has had this season! Many of you are saying you've never had a start this wet so hopefully, the season can keep going in the same positive manner. Many areas are now looking for some sunshine and it seems we are having an "old traditional" winter.  High rainfall areas are nearly too wet and the marginal country is booming. We appreciate for many of you the investment in your crop this year is bigger than ever so let's hope the strong grain prices continue all the way to harvest.
It's been a while since we've given a market update and whilst some things have changed, the key messages and supply issues remain much the same.  We all thought that the world would move past COVID and resume some level of normality in the second half of 2022.  This would mean that shipping times would speed up, prices of key raws would come back down and we'd get back to living like we were in 2020 again.  Unfortunately, that is far from the case as there has always been something else that has "popped up" – Russia invaded Ukraine, oil prices spiked, a COVID outbreak in China shut down the Beijing port creating a shipping blockage and inflation has rapidly increased.  These world issues are not allowing prices to come down and for many products they continue to increase.  Let's break these out with some key actives.
Paraquat
Paraquat has seen a rapid rise of 250g/L product from $4L to $7L – we have recently offered this in our June 30 deal for $5.50L-$6L so it's come back a little but has now stabilized overseas.  We recommend that given the fact no one overseas is keen to ship S7 poisons when they can take non-dangerous good loads, you should order early for desiccation and summer to avoid any potential supply issues.
Glyphosate
450g/L product went from $4/L to as high as $13/L in the market. We all thought we'd be back to $6/L now but it's not happening and is unlikely to happen. Prices stabilised, bounced and are increasing again today. We recommend clients take a 20-30% position of their requirements at current prices in case there is a bounce upwards as it remains very difficult to predict.
Glyphosate Prices (US$/T) April 2021 -April 2022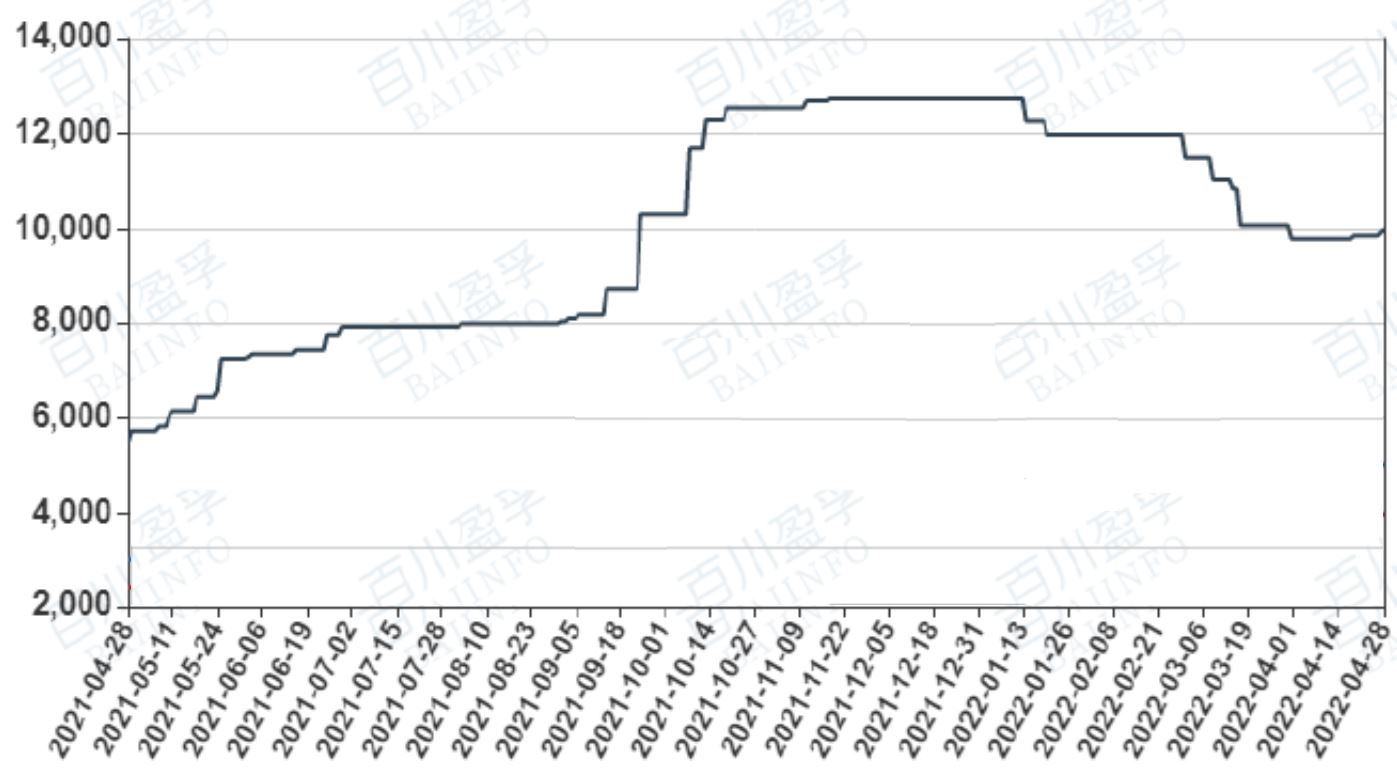 Herbicide and Oils
2-4Ds are increasing in price. Oils are also increasing – anything with any canola oil component e.g. Smart Accel is increasing alongside the canola price.  Canola has gone from $600/T to $1000/T and subsequently so have canola oil products.
Fungicide
There seems to be an "average" in supplies of fungicide in the country today but given how wet it is in all areas of the country it leads to a likely supply issue and when stock gets tight prices do increase. We recommend if you want the best price for fungicide, order what you need today if you haven't done so already.
Oil Prices
Looking at the chart below, this sharp spike has an impact on us in a range of different ways. Apart from the rapid rise of diesel which everyone is noticing, you use a number of chemicals with oil-based solvent in them.  This includes products like Trifluralin, Triallate, Prosuflocarb and Clethodim. While the technical ingredients may decrease for these products the key carrying agent is increasing much more so you'll see an increase next season.
Oil Prices from 2018-2022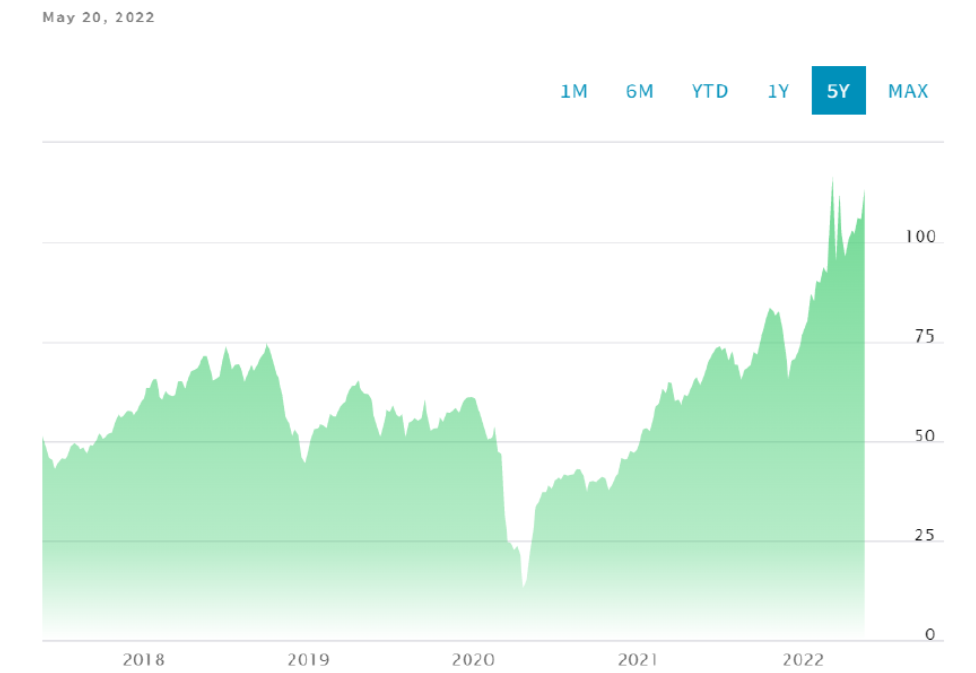 Global Shipping
A common question we get asked is "is China still supplying?" the answer is yes! There is no problem with buying product in China but the challenge is then getting the original deals honoured and then getting the stock into the country. There is still a long delay between ordering and product arriving which means as a business we are ordering at least 6 months in advance now to ensure we have stock here in time.  This means that we will continue to try and help you to get organised early to ensure the best prices and surety of supply.
Fertiliser
Urea remains the key focus for the moment with July availability across Southeast Australia very tight until vessels start arriving over the coming weeks. Prices continued to soften throughout June however in recent weeks natural gas prices have surged in Europe putting international prices under pressure. This combined with the falling Australian dollar means we may have seen the bottom of the urea price for a while… Things can change quickly but supply for August is expected to be OK.
China remains the big talking point. When the export ban was announced it was going to be lifted in June 2022 but nothing official has been announced. China accounts for 10% of the global urea export market and 25% of the global phosphate exports so it matters what they do and at this point, nobody has the answer.
In regards to Russia it's becoming clearer that tonnes are being exported to various countries. Whilst many countries (like Australia) have sanctions in place there are countries who are still happy to take product from Russia. While these countries continue to do this, it certainly helps overall supply and demand.
Looking ahead to 2023 and Phosphates it will all come down to China and the reopening of exports. If the international market had access to Chinese phosphates, we should be seeing lower prices however until we get clarity on China, prices are expected to remain firm.
In Summary
To summarise, we hope that the rain continues but the sun starts to appear more often as we move through July and August. We hope to see most of you at the upcoming field days at Cleve, Speed and Henty as it's great to see these field days happening again. If you have any queries on how to navigate product supply on your farm please feel to call any of the Crop Smart team for a chat.
Sign Up