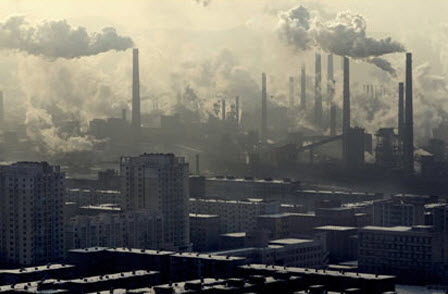 Price of Glyphosate tech has risen by 10% over two weeks
31st October 2016 | Markets
Market update by – Matt Durden, Managing Director – Crop Smart.
I spent a week in China recently and met with more than 30 suppliers. There's a lot happening in the chemical industry at the moment. In October the Chinese government sent teams of inspectors to Jiangsu Province to enforce environmental protection standards at chemical factories. This month the teams are inspecting in neighbouring Shandong province, another significant source of herbicides and pesticides. Fines are being issued to non-complying factories but more significantly, factory owners and managers are being jailed for polluting. There has been a lot of talk over the past five years about lifting pollution standards but this time there is real action on the ground.
The effect on Chinese factories is twofold. Firstly, so called illegal factories are closing their doors which is reducing the supply of raw materials and active ingredients. Secondly, factories are investing in waste water management and other technology which is driving up the cost of production. The effect on most chemicals has been immediate. In the last two weeks the price of glyphosate acid has increased by 10% and will increase further. In fact some factories have stopped or delayed quoting as they ride the price up. 2,4-d acid has increased 5%. MCPA, Imidacloprid and Clethodim are other chemicals that are increasing in price. It's worth noting that all these products are coming off multi-year lows but it's clear we have seen the bottom of the market.
Within Australia we are coming off the back of a massive fungicide season that saw numerous fungicides actually become unavailable for periods of time. We had flagged they would be short back in June and while we couldn't have known how wet it would be, it did prove that the supply chain struggles any time the market demands more than 'average' levels of stock.  As retail house brands push out traditional suppliers there is far less stock available on short notice. Keeping right up to date with market information and holding more strategic stock on farm is going to become a feature of managing this dynamic moving forward. We are here to help you do it right.
With massive recent rains the spray season this summer is going to be huge. Keep listening to our advice because we can provide you with exactly the information you need to continue saving money through us, not just because we are great value but because we can ensure you time your purchases right.  Better crop protection doesn't just mean better quality and better prices. It means better information and better partnership. On that note, follow our lead and think well ahead as you buy early for summer and into 2017.