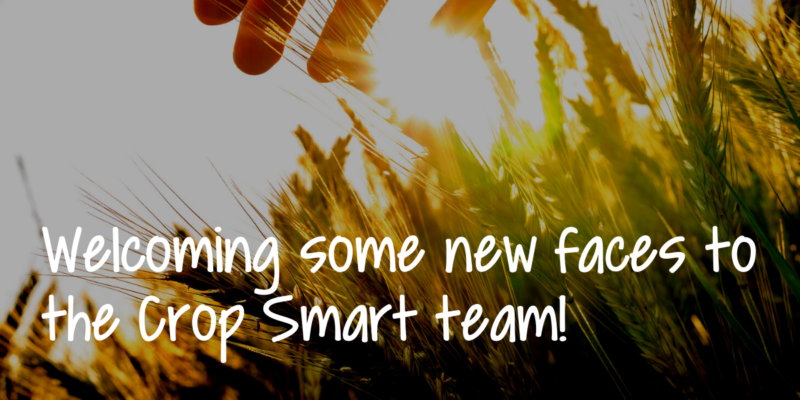 Introducing some new faces!
11th November 2022 | General
We're pleased to welcome 2 new faces to the Crop Smart team!
Based in South Australia, our new team members Luke and David will be supporting growers in the Eastern regions of South Australia from the Murray Lands and into the South East.
Luke will be overseeing the Eastern South Australia region in a newly create Regional Manager role, and David will add additional support to the region in a local sales capacity.
Both Luke and David are looking forward to supporting the local growers in the region.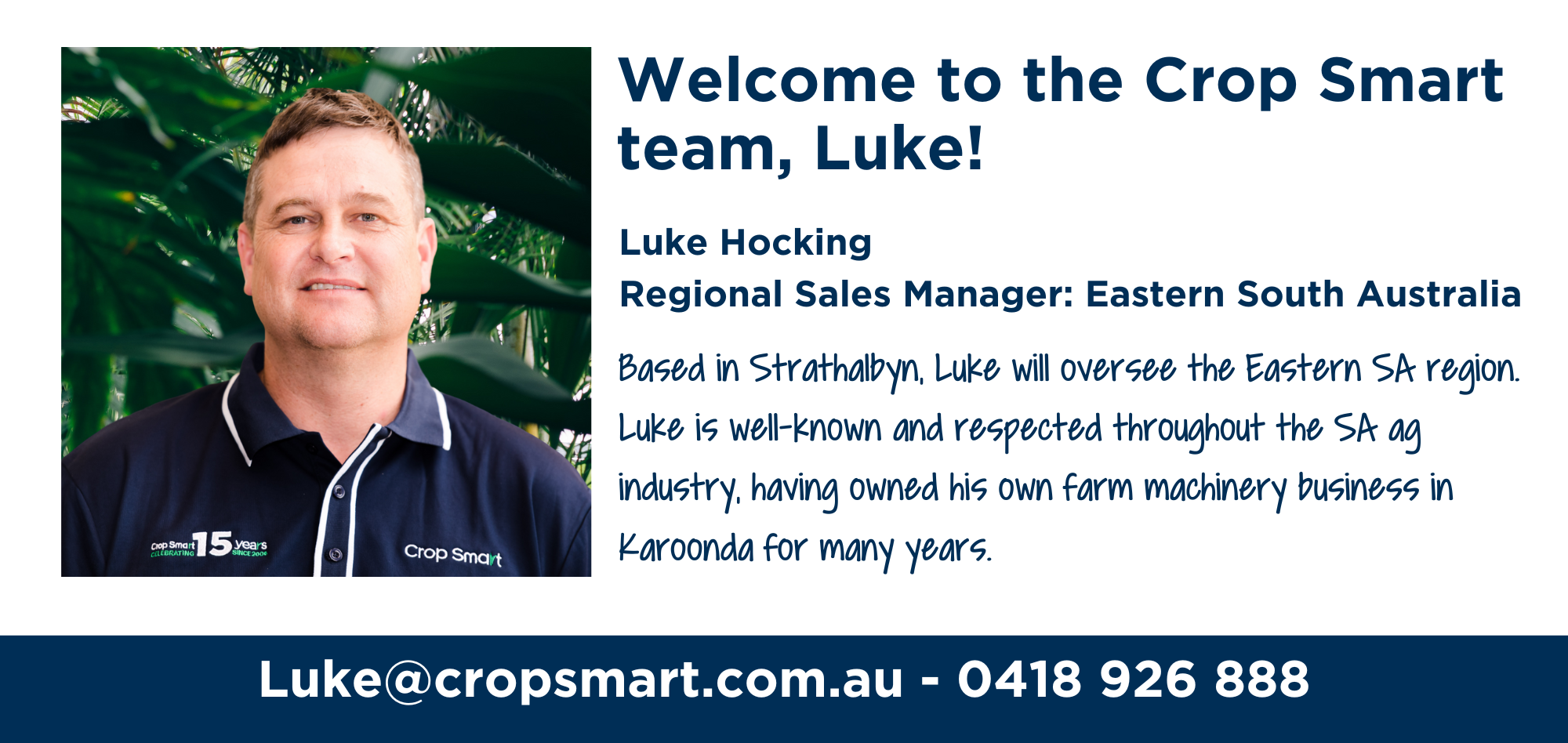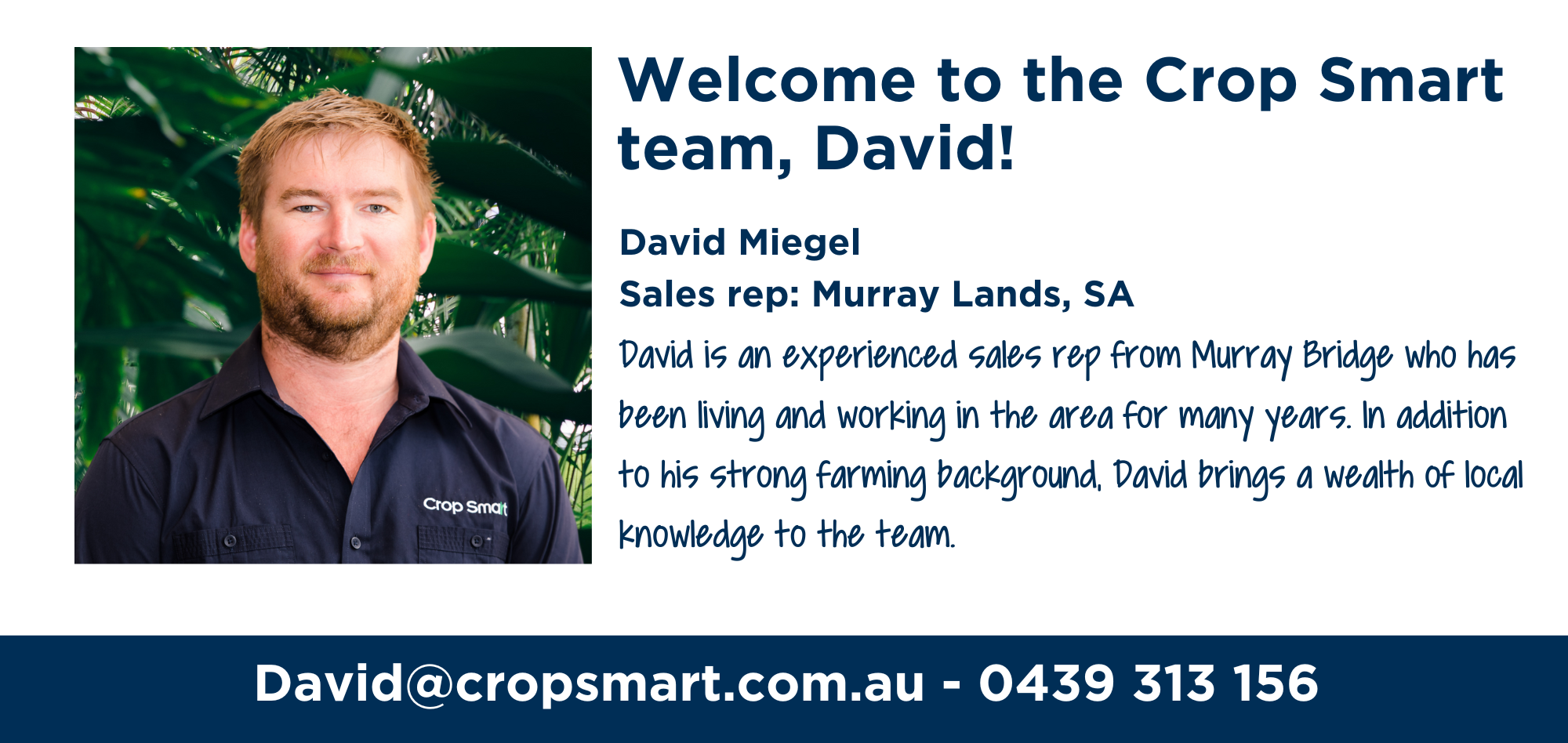 Sign Up