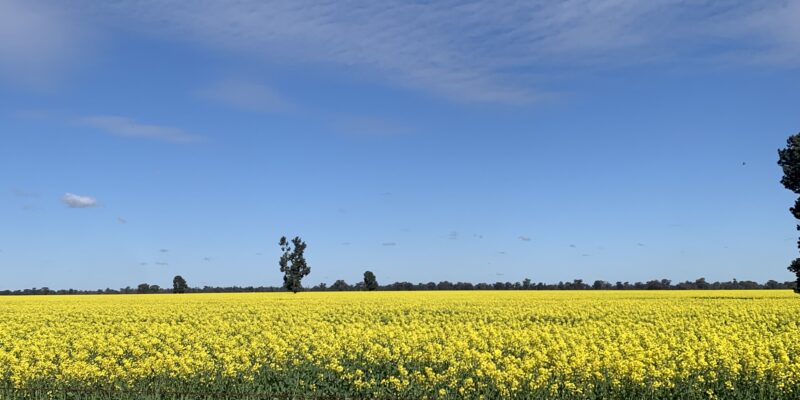 Market Update August 2023
25th August 2023 | General
The season continues and at this stage of the year it becomes make or break with rainfall events.  Thankfully for the wetter areas it's dried up a little and we've seen a recent 'top up' and things are on track for a positive season. For our Northern & Central NSW and Upper EP customers it's still very dry and they are going to need some good finishing rains. Let's hope that we can have a soft, cool, and damp finish from here.
In the chemical space since last month, we've seen glyphosate and paraquat prices both continue their bounce upwards. Glyphosate appears to have hit a ceiling due to lack of worldwide demand, but Paraquat continues to rise due to the costs of one of the raw ingredients Pyridine. Regardless of price we expect the supply of both products to be steady over the coming months but prices to fluctuate domestically in line with overseas.
Fungicides are currently in good supply but if the rains continue will get shorter quickly. We're just starting to see some actives sell out on the wholesale market but stocks in store should be good for another fortnight. Now is a good time to get organized for what you need for the rest of the season because if stocks get tight prices will rise.
Currency markets are the ones to watch this week, as the USD continues from strength to strength and is coupled with a major slowdown in the Chinese economy – dragging the AUD with it. This is good for grain prices and exports, but not so great for input costs (chemical and fertiliser purchased in USD).
Urea is coming back online in September domestically so if you have any late requirements please reach out.  This is likely to only suit those of you who are having a later than normal season.  Globally demand has subdued resulting in lower prices internationally. Traditionally the period leading into Christmas is quiet globally which should result in further reductions from the recent spike. Chinese manufacturers have re-entered the market reportedly supplying 1M mt into the most recent Indian tender (prilled product).
Phosphates however remain very firm on international markets with manufactures fully sold well into October for new shipments. Asia countries are actively buying which is supporting current inflated price levels. China whilst increasing exports this year are currently quiet as have met current export quotas however, we expect them to be sellers again coming into the Australian season. Still a lot of water to go under the bridge before we need product in March 2024, current advice for Phosphates is to keep an eye on prices but do nothing short-term.
We hope September is kind and delivers the finish you need. Please keep in regular touch with your Crop Smart sales rep on pricing and supply as things continue to change regularly.  We will as always try and position you well to procure well for the remainder of the fungicide season and into desiccation and summer spraying.
Sources:
Short-term volatility, but input prices set to be contained for season ahead (2023) Southern Farming Systems. Available at: https://sfs.org.au/article/short-term-volatility-but-input-prices-set-to-be-contained-for-season-ahead (Accessed: 25 August 2023).
Sign Up and get Smart Mail delivered straight to your inbox