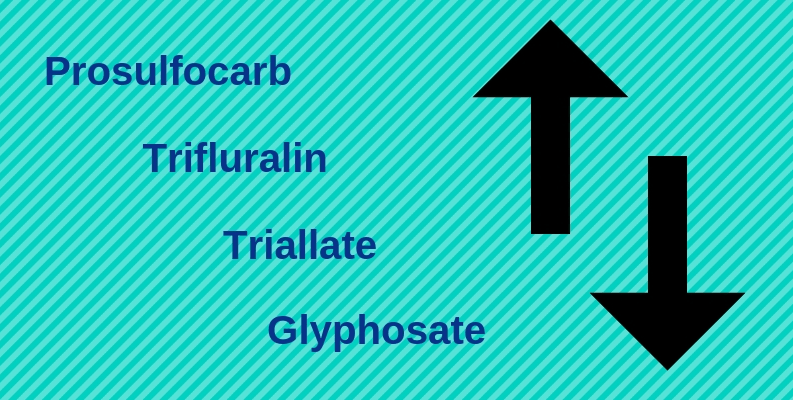 What's Happening in the Market – February Update
7th March 2019 | Markets
Planning for sowing is well underway, with many of you creating savings locking in early bird pricing on your products.
High usage & tight supply
Prosulfocarb and Triallate usage appear to be higher this year, at the same time supplies from China are tight due to factory closures. Early orders for these products have been strong, especially given prices are set to trend up as the season progresses.
Trifluralin sales are also strong, and we see supply and demand evenly matched. In this situation, the Trifluralin price tends to rise throughout the season; so it pays to purchase early. Most other sowing products are steady in supply and price.
Price reaches a 12 month low
Glyphosate prices have now reached a 12-month low, with a floor price now below $4/L. Other summer knockdowns including Ester 680  and Triclopyr  are in ample supply. With the continued dry spell across Australia, the demand hasn't been there, and prices are reflective.
I'd like to wish you all the best with your sowing preparations. Hopefully you manage to receive a decent rain event in the coming weeks to provide some subsoil moisture for sowing.
Sign Up