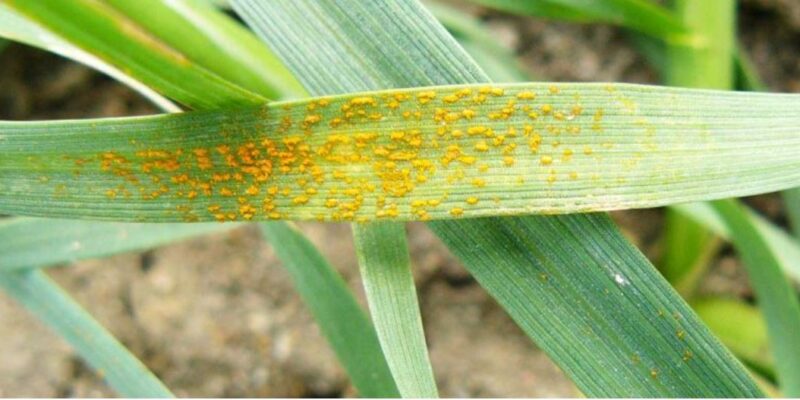 2023 Fungicide Strategy
30th June 2023 | General
At the start of this year, we had a foot in two different camps:
We were hoping to receive enough rainfall for a good year
We were planning for the forecasted El Nino that may result in a lower rainfall year
This created a challenging situation for strategic on farm agronomic and economic decision making. It also created similar challenges for the wider agricultural supply chain.
The lower urea price is certainly welcome by all. It makes the nitrogen decision sit more comfortably in agronomic recommendations and in the budget. The challenge that the forecast of a dryer year delivered was a delay in urea shipments, resulting in the current shortages.
Has the same predicament occurred with fungicides? That is yet to play out at this stage of the season but I would suggest that you have the conversation with your sales rep this week and develop your revised fungicide strategy and put it into action.
Disease Risk: Our current State of Play
For a disease to become a problem that requires intervention or management, we need the following three factors:
Disease Pathogen
Host plant
Conducive environment
Stripe Rust
If we look at Stripe Rust as an example, we would require the rust spore (disease pathogen) to be present in the crop. The rust spore does not survive on seed, soil or stubble so the rust spore is most likely to blow in from a living host plant like another cereal or grass. This is know as the 'Green Bridge'. The spores can fly in from infected plant in your paddock, a neighbouring farm or elsewhere within the district.
With wheat as the example, the more susceptible the variety, the greater impact the disease will have and the more management it will require. The rust spore requires the leaves to be wet for 3-4 hours. The temperature is not that important but stripe rust is known to have an ideal temperature range of 6-12°C.
From the moment of infection, you may not visibly see the rust on the leaf surface for 2-3 weeks afterwards. This is why proactive use of protective fungicides is so important.
Botrytis Grey Mould
Looking at Botrytis Grey Mould in lentils as another example, we can follow the same three factors listed above. However, with this disease there are some big differences:
The botrytis disease inoculum can survive on stubble, plant material, seed and in the soil. Spores produced from these sources spread easily onto plants by wind and rain splash, and the cycle begins with infection and reinfection.
Warm and wet conditions provide ideal conditions for the disease. The closing canopy of pulse crops provide the ideal environment for disease. The crop then provides it's own little micro-environment that can stay wet and warmer than weather conditions would otherwise suggest.
The fungicides we use to manage Botrytis Grey Mould are protectants. They need to be applied prior to the infection. They also require thorough coverage of the crop so we need to be applying the fungicides prior to canopy closure to ensure the fungicides contact as much of the plant area as possible.
Summary
So far this season we've had solid and regular rains in-crop which is creating a different in-crop environment than we may have planned for prior to cropping earlier in the year. With disease pathogens and host plants, and now a conducive environment with current conditions we are experiencing, so three disease factors are now present. We do not know what spring will bring, but with what we are seeing now, our advice is to review and action your fungicide strategy today. The Crop Smart fungicide range can be found here.
Fungicides are largely protectants and need to be applied prior to infection. Some products provide control of disease but in some situations with heavy infections and ideal conditions, the curative activity will not be enough.
Once you have enacted your fungicide program, your crop conditions will need regular monitoring. Your agronomist will not have the time to be in your paddock regularly enough in a disease outbreak so regular monitoring of crops, fungicide results and disease progression will be necessary as the season progresses.
Sign Up and get Smart Mail delivered straight to your inbox.