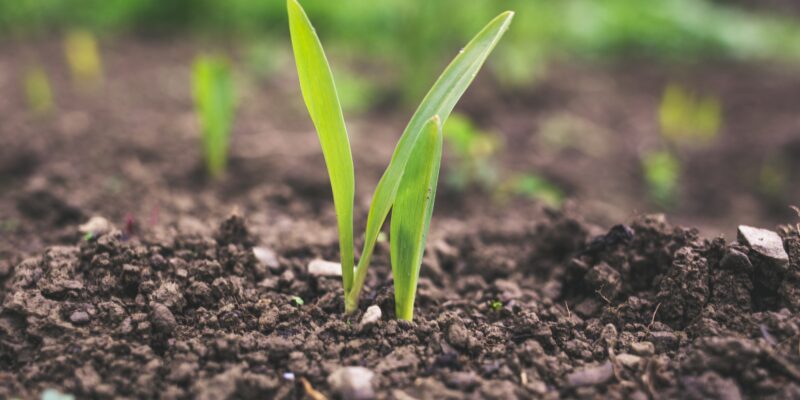 June Market Update
30th June 2023 | General
Well once again it looks like the weather forecasters got it wrong!  The dry season forecast might well start after July but for now in 90% of our network we have some very happy and in some cases some very wet growers. The only regions on the dry side are the Far Western Eyre Peninsula clients and parts of NSW.  Let's hope the season continues in the same direction for a few more months yet!
Paraquat & Glyphosate
I hope you've taken advantage of our recent End of Financial Year deals on Paraquat and Glyphosate as they were back to the lowest pricing we've seen since the COVID driven price rises.  It looks like many of you chose to fill your sheds with both products and since we've offered that product we've seen the price of glyphosate bounce off the bottom but paraquat is remaining steady.  This is good news for input pricing in general as these are two of the larger volume use products for many of you.
See below graph for paraquat and glyphosate prices over the past 12 months.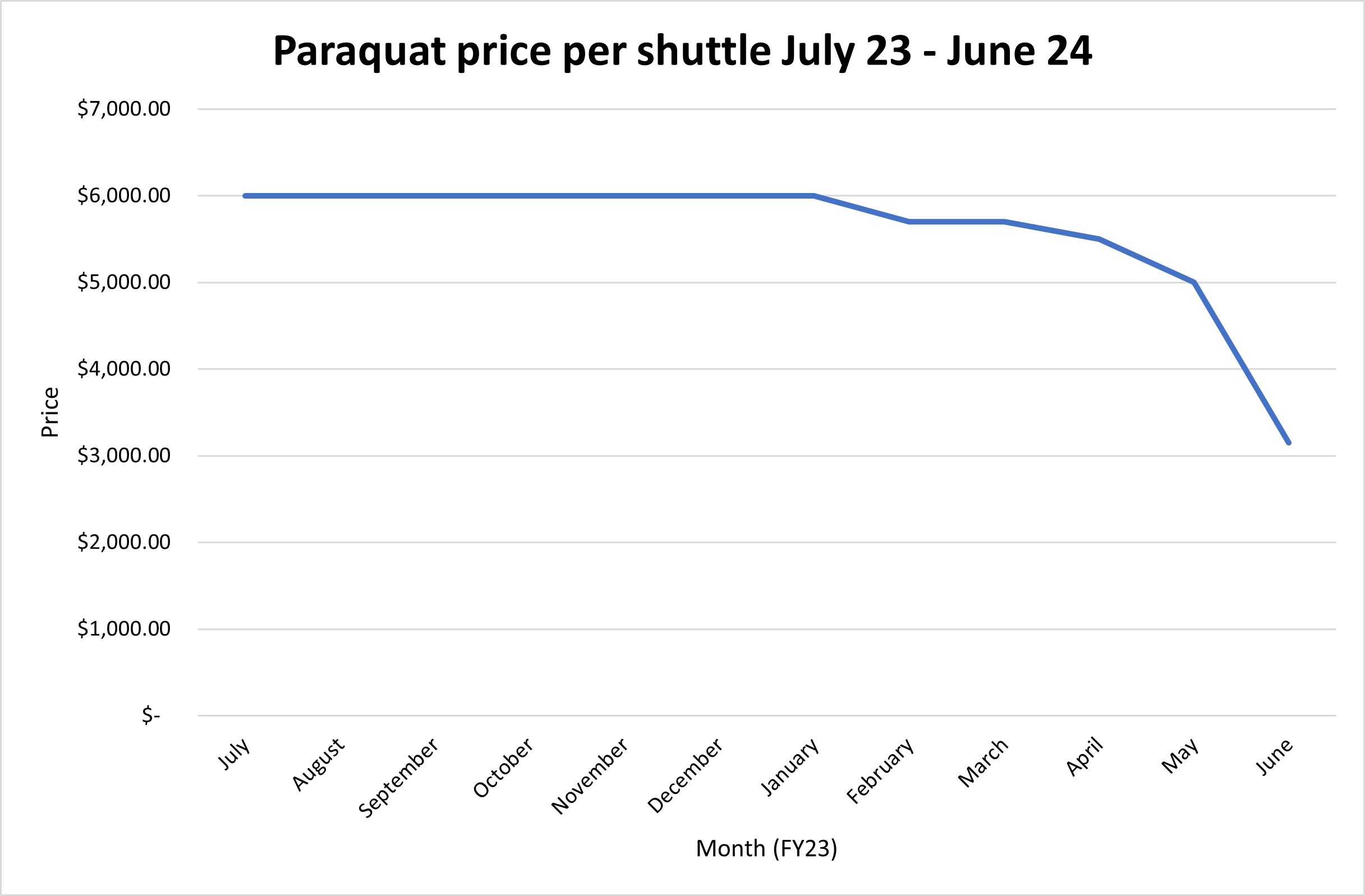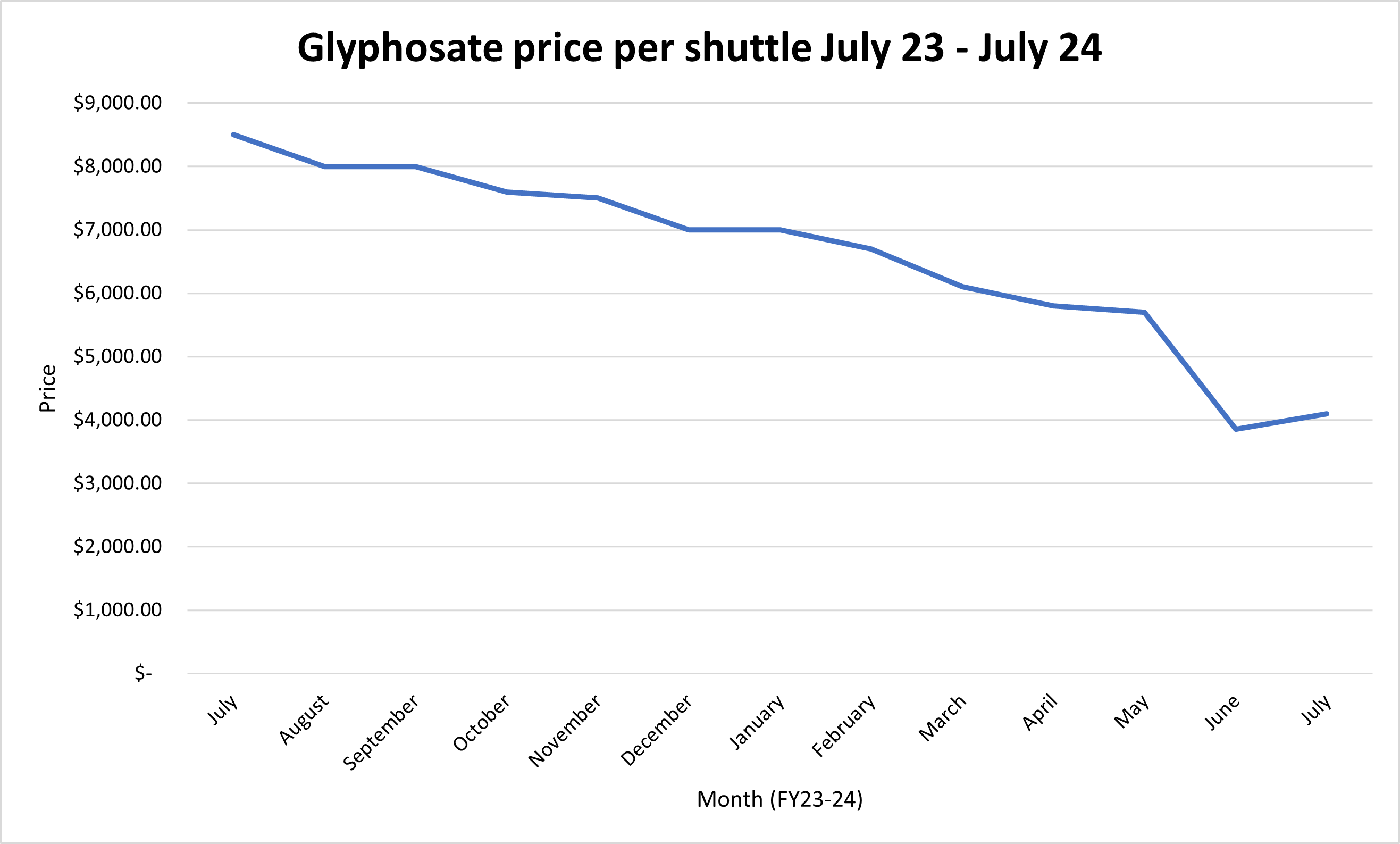 What about the pricing of other products?  In general we're seeing the same pattern with prices coming down but nothing went up or is coming back as significantly as both glyphosate and paraquat.  These prices doubled and nearly tripled on the way up and now the reverse on the way back.  Other products only went up 10-20% and that trend is now slowly reversing as supply is back to normal, demand is medium and shipping costs are also back at pre-covid pricing.  This should be great news to your chemical and fertiliser budgets over the coming 12 months.
Fungicides
This season no one has forecasted for a wet season so all companies have an 'average' amount of stock and the question we are all asking "is this enough?".  If the wet season continues Australia wide we don't expect the local market will have enough product to supply everyone but if NSW and WA are dry then it should be fine.  So in summary watch the national weather forecast, the best value product is on offer right now, and prices will rise as stock tightens up.  If it's really wet expect the market to sell out of key actives.
Animal Health
Due to customer demand we are now selling animal health products at our Pinnaroo and Streaky Bay stores including shearing supplies, drenches, Zoetis vaccines and Pastoral Panels made to order. If you shop out of another store and would like us to supply you please talk to your local sales rep and we will see if we can help.  We hope this continues our motto of "Making a difference in rural communities" in these regions.

Good luck for the next month ahead, July is always important in the growing season so let's hope the rain continues.  If we can help you out with your in crop or fungicide spraying please get in touch with one of the team as we're here to help.
Sign Up and get Smart Mail delivered straight to your inbox