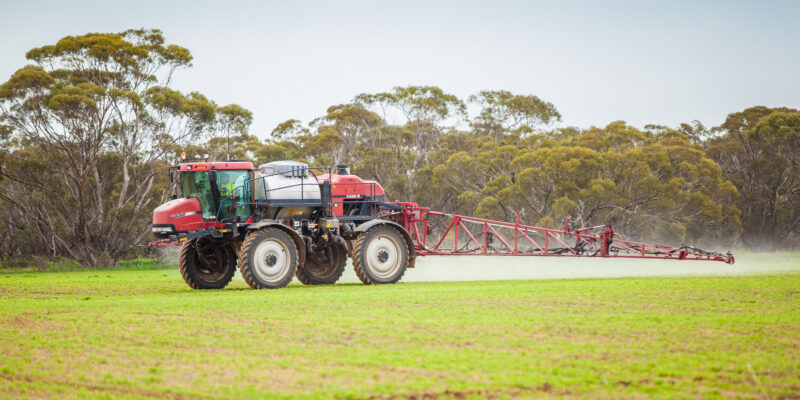 April Market Update
28th April 2023 | Markets
It's great to see some opening rains around the regions and it looks like sowing has started for most of you. Let's hope that means we can all get the crop up and have a good start. Summer rain has been mixed across out network but it looks like everyone has at least average soil moisture to sow into. The feedback from most of you is that 2022 was one for the record books – mostly good but some bad – but regardless of your final yields it was an extremely taxing year mentally. Some of you have had a good break over summer but many haven't given the long harvest. If you haven't please make sure you prioritise this after sowing.
What's happening in the market?
Sowing products are now out on farm and whilst everyone was late to order it looks like everyone is now sorted. The industry had more than enough stock this year which is positive given the shortages the previous two years. If you need any more product to top up during sowing your local Crop Smart store is well prepared for drop ins or on farm deliveries.
The world supply chain has slowly returned to normal. Shipping costs and freight times from overseas are close to being back to pre-covid levels. For ag inputs this should have a positive impact as the shortages during covid were enough to stress us all out!
Chemical prices are slowly coming back in most actives and we've seen rapid drops in Paraquat and Glyphosate this year. The question is how far back are they going to come? Nobody predicted a drop so quickly in Glyphosate 450 from $10L+ to now levels at $6L. There's still a bit more to drop here but when we were paying $10L everyone said they should have carried more on hand at $5L or less – I think it's important to think about this again when prices get back there. Buying ag chem commodities is a bit like grain trading, we're never going to get it perfect but we just need to keep playing the averages. There will come a time over the next few months where putting product in sheds will be a good option – we will try our best to position you on this so please keep in touch with the team.
Fertiliser
Urea has lifted significantly from the lows of two weeks ago. Large tonnages were secured for May/June delivery which enables us to get the crop in the ground and see how the season treats us over the coming weeks and determine any future needs. Internationally the US and South America entered the market hard scooping up a lot of tonnes and putting pressure on supply for May loading cargoes. This coincided with a South East Asia Urea producer being forced to shut down for a short period which put further pressure on supply.
Phosphate supplies remain adequate, and whilst there isn't a huge amount of carryover we are confident there are enough tonnes to meet any top-up requirements out there.
Fertiliser plants remain heavily booked for dispatches with limited slots available, so we encourage you to proactively manage your collections as early as possible to avoid delays.
We hope you have a good run for sowing and that the rains continue to come through.  All of the Crop Smart team are here to support you during this busy time so please reach out if we can be of assistance.
Sign Up and get Smart Mail delivered straight to your inbox.