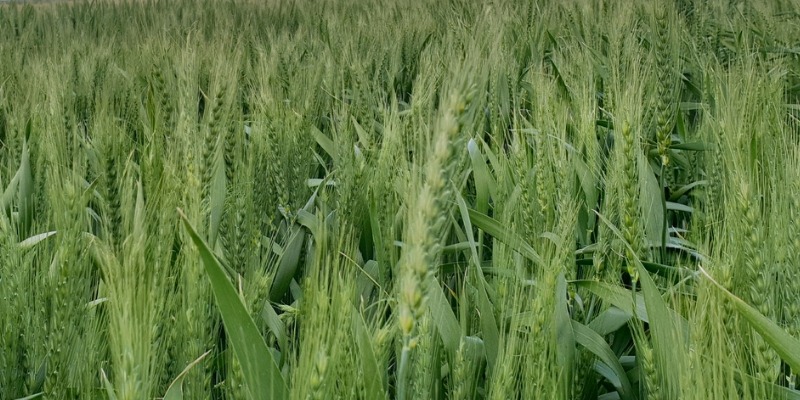 HAY v's GRAIN – WHERE TO GET THE BEST RETURN
26th September 2018 | Agronomy
As the growing season comes to an end, many of you have a decision to make; cut your crop for hay or harvest for grain.  After a challenging year of below average rainfall, countless frost events, hot dry winds and now a lack of residual stored moisture, many crops are beginning to hay off and potentially may not reach economic grain fill.
With hay prices at an all-time high, if sufficient biomass exists, cutting a crop for hay may provide a profitable risk management option, especially given the uncertain rainfall for the final weeks of the growing season.
With a lot of risk and uncertainty in cutting for hay, here are some simple calculations you can use to estimate your hay yield potential.
CALCULATING HAY YIELDS:
Cut 1m2 of the crop at the exact height you will cut the hay (it is critical the sample cut is exactly where you will cut the whole paddock!)
Weigh this fresh material to get kg/m2 fresh weight
Multiply this figure by 10 to convert to t/ha fresh weight
To account for moisture and baling losses assume 20-30% of the fresh weight will make it into the bale
For a more accurate average calculation, repeat at five locations across the paddock
EXAMPLE:
5 x 1m2 cuts from a wheat paddock weighed an average of 1.5kg/m2 fresh weight
1.5 x 10 = 15t/ha of fresh material
15 x 25% = 3.75t/ha (estimated hay yield)
CAUTION:
When considering making hay ensure you have budgeted on all relevant costs which could be up to $150 per ha. It's important when making hay you have a thorough plan in place. Consider your operations, logistics, storage, and marketing capabilities before you make the call to cut.
For a more detailed formula to work out your hay v's grain results, try this calculator: http://agriculture.vic.gov.au/agriculture/grains-and-other-crops/grains-calculators/hay-vs-grain-calculator
For a more detailed formula to determine your estimated dry matter, try this calculator: http://agriculture.vic.gov.au/agriculture/grains-and-other-crops/grains-calculators/dry-matter-calculator
Sign Up