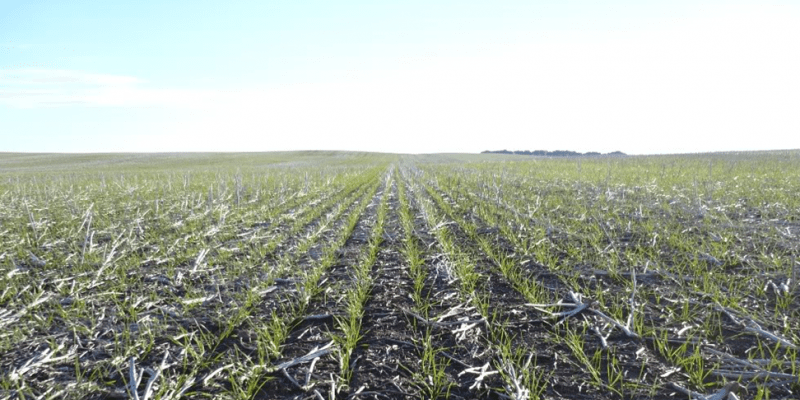 Know your pre-emergent strategy
20th March 2017 | Agronomy
Trifluralin resistant ryegrass is becoming more prevalent across Australia every year, so it's becoming increasingly important that we understand the benefits and restraints of all our pre-emergent chemical options so that we can maintain their efficiency for years to come.
Paddock preparation and/or paddock state, particularly stubble load, can have a huge impact on which pre-emergent chemicals to consider as stubble or vegetation can intercept chemical spray before it can reach the soil surface. For chemicals such as Trifluralin, the chemical can bind strongly to stubble and due to its low solubility can be lost or wasted regardless of rainfall events after application. Spraying practices such as slower spraying speed and increased water rates for higher droplet numbers will help to reduce chemical tie up onto stubble. If avoiding stubble is inevitable, a higher rate may need to be used to ensure a leather dose is incorporated into the soil.
Identifying target weeds is important when deciding on which chemical to choose, as some actives are specifically designed to target certain weeds and perform poorly on others. Just as important as weed identification is knowing where the germination zones of the target weeds are as this can impact on mortality rates for geminating weeds. In our current no till farming practices, most germinating weed seeds will be closer to the soil surface therefore this is where the chemical will need to be to control these germinating weeds. However, deeper germinating seeds may germinate and grow through the chemical band on the soil surface. Know what your target is and its germination behaviors to maximize the efficiency from your pre-emergent herbicide.
Rotating herbicides and modes of action, also along with non-chemical practices, will greatly decrease the risk of resistance to pre-emergent chemicals. Too much pressure on one herbicide greatly increases the chance of resistance as not all weed seeds germinate in one season. Therefore, if only a certain percentage of seeds are germinating in the following year after seed set they can be exposed to the same herbicide in consecutive years, greatly increasing the risk of resistance.
Knowledge of weed problems along with pre-emergent herbicide rotations, using chemicals at their correct rates and following proper procedures such as follow up rainfall events and incorporation times will ensure we have pre-emergent options well into the future.
Sign Up