Welcome Grant Gibbins
22nd July 2021 | General
Welcome Grant Gibbins
We are very excited to welcome Grant Gibbins to the Crop Smart team!  Grant has over 20 years of experience working within the Australian agriculture industry.
He grew up on the farm at Ouyen, studied Ag at Roseworthy and then operated as an agronomist for 10 years in the Victorian Mallee.  He's recently moved to South Australia with his wife and kids and has been in sales during that time with a national chemical company.  He will be will be spending his time between the south coast, Adelaide Hills region and Pinnaroo.
He will join Aaron & Mandy Oakley in our Pinnaroo store whilst servicing growers across the South Australian Mallee, Riverland, South East, Murraylands and Victorian Mallee regions.  He's looking forward to getting out and about, meeting our customers and settling in as a member of the Crop Smart team!
If you'd like to say G'day and welcome Grant to the Crop Smart team, his details are below: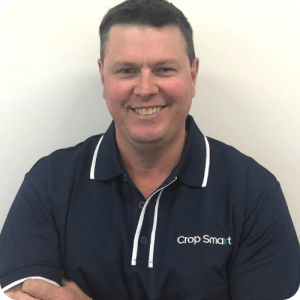 Grant Gibbins
0499 077 082
Sign Up