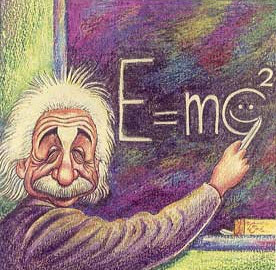 Were you a Smart farmer?
10th June 2016 | Markets
In this newsletter we want to reinforce and demonstrate how Crop Smart farmers have saved money by following our advice. As part of our June 30 sales promotion, more than 400 farmers have achieved everything we said we would deliver last month.
In last month's article, Matt promised growers who took advantage of Crop Smart's deals would save money. Here are the key ways they've achieved this:
Paraquat purchased at below the cost of glyphosate for the first time ever
Glyphosate purchased at five-year lows
2,4-D Ester 680 purchased at all-time lows
We have delivered on each and every one of the promises we made! No one can position you to take advantage of market trends like Crop Smart and no one will deliver you the same high quality at the same price!
Here is a reminder of what we said back at the end of May…
I've just spent a week in China and I've got some great vision into where some of our key products are heading over the next 6 months.
The common theme is that a number of markets are at record lows. Falling raw material prices are one reason. Oil in particular is a driver of 2,4-D and MCPA prices. Those of you who recently took advantage of the amazing deal we put together on Smart MCPA 570 LVE are the beneficiaries of this recent trend. Increased capacity and therefore competition in China has also been a driver. I remember the days where one player dominated MCPA LVE and the price to the farm was 30% higher than it is today. That's a huge saving we have delivered on a large scale this year.
We're going to be able to do the same with 2,4-D Ester 680 prices later this year in time for summer spraying.
Paraquat is now banned for domestic use in China. 100% of Chinese production must be sold overseas. This means you will likely see Paraquat selling for about the same price as glyphosate later this year. With a bumper lentil crop planted this year, the timing couldn't be better for desiccation.
We've been told by reliable sources that some of the major distributors of glyphosate 450 intend to exit the 450 market and focus on higher load formulations. At Crop Smart we've always known that eventually the large players will need to exit this market – it does not make economic sense for large corporations to distribute through other large corporations. For Crop Smart and our direct to farm model, this remains a key part of our business and we continue to invest in new formulations and in manufacturing glyphosate at our Melbourne factory. No one can match our product quality at our price.
Last week we started buying trifluralin for next season. Sounds early I know when we are only just finishing up this season but that's the lead time now for planning this product and ensuring we have our customers covered.
As I write this, clethodim is short in various markets because of a very early start to the post em season. This is leading to higher prices. Once again, those farmers who took our advice and bought early are benefiting from assured supply at great prices. An interesting trend for us has been the increase in volume being sold in IBC and 110L. Only 5 years ago it was all 10L and 20L packs. Now more than 75% of our volume is being sold in these larger pack sizes. Because we formulate ourselves, this has been easy to accommodate.
We'll be using the knowledge from my discussions with factories last week to bring you some great June 30 deals that will set you up for summer. We hope you take advantage of them because they will pay for your Christmas holiday!