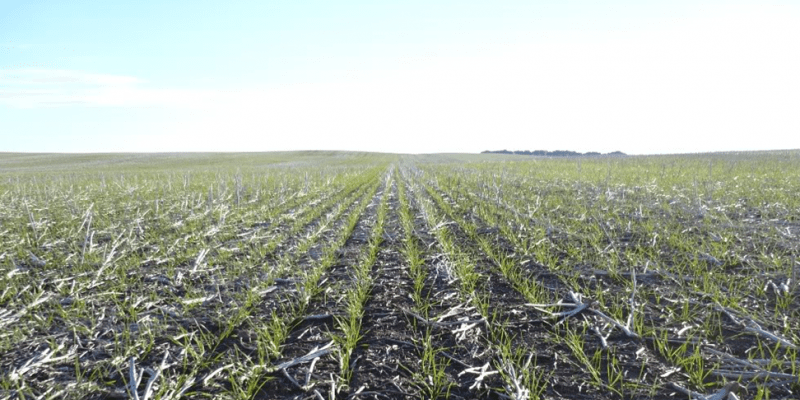 Agronomy Update November 2023
16th November 2023 | General
Herbicide resistance is a major challenge facing broadacre farmers around the world. It is estimated that over 500 weed species have developed resistance to one or more herbicides, and the problem is only getting worse.
Herbicide resistance testing can help farmers to identify weeds that are resistant to herbicides, so that they can take steps to manage them effectively. This can help to reduce herbicide costs, improve weed control, and protect crop yields.
What is herbicide resistance testing?
Herbicide resistance testing is a process of determining whether a weed is resistant to a particular herbicide. This can be done using a variety of methods, including:
Seedling screen: Weed seeds are germinated and treated with a herbicide. The seeds that survive are considered to be resistant.
Whole plant test: Weed plants are treated with a herbicide and observed for signs of injury. Plants that show little or no injury are considered to be resistant.
Herbicide resistance is increasing in all regions. Now is a great time to collect weed seed samples and have them tested for herbicide resistance.
It is important to know and understand what herbicides are no longer effective on your farm. Based on your experience with herbicide failures on your property, you may have a reasonable understanding of the herbicides that are no longer effective in certain paddocks. This is the first step in developing a weed management plan on your farm.
Stage two is discovering which herbicides are still effective. Which herbicides still work. This is a key reason to collect weed seed samples and send them away for resistance testing. A small investment on resistance testing now to ensure that your large investment on herbicides during the season is money well spent.
If a herbicide provided inadequate results this season, We need to understand if the herbicide failure was due to resistance or other factors. We don't want to stop using a lower cost effective herbicide because we suspect resistance when the failure was actually caused by another factor..
Following a couple of years of wetter than average years, we often experience higher stubble loads in paddocks. This can impact on pre emergent herbicide effectiveness. Wetter or dryer starts to the season can also impact herbicide performance, just to name a few factors..
We strongly recommend that if you're submitting a sample to collect as much seed as possible (e.g. compact A4 envelope of ryegrass spikes), this will ensure we can undertake the testing sooner & provide a timely test result. In last year's testing, most delays were due to insufficient seed volume. Being more thorough and collecting for 10-20 minutes longer in a paddock can result in us completing the testing earlier. If in doubt, collect more seeds. We understand this may not be possible in circumstances where finding seed heads is difficult and Plant Science Consulting will do their absolute best to complete the testing.
If you are time poor and cannot collect a sample, for a collection fee, your Agronomists may be able to sample the paddock.
If you have any further queries regarding sampling, testing, or pricing contact the Plant Science Consulting team:
Dr Peter Boutsalis 0400 664 460; info@plantscienceconsulting.com.au
Dr Sam Kleemann 0418 256 475; sk@plantscienceconsulting.com.au
Sign Up and get Smart Mail delivered straight to your inbox