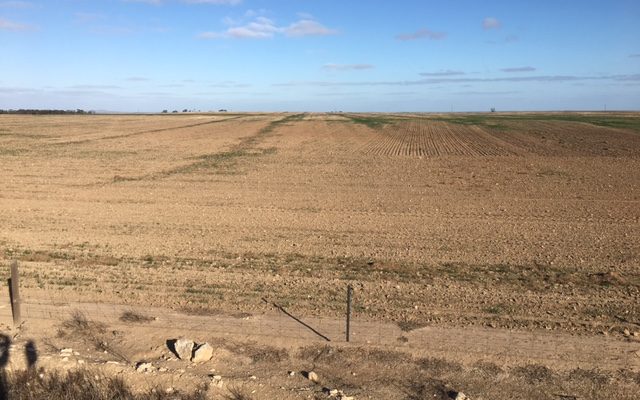 Dry days drive moisture conservation – Your story David & Scott Beard
30th June 2017 | Agronomy
 Crop Smart's 'Gino' Bowey caught up with David and Scott Beard to discuss the unusually dry start being experienced across SA's Eyre Peninsula. David and Scott work together in partnership to crop 3000 hectares on three farming blocks around Lock on central EP.
So, Scott, can you give me a quick run-down of your program this year?
This year we sowed approximately 1200 hectares of wheat, 1000 hectares barley and 800 hectares of lupins, peas and vetch. We started sowing our vetch on April 22 and then barley, peas and lupins, so we started our wheat around May 1.
How has the year begun so far?
Well, it's very dry to say the least. We sowed pretty much everything dry and the rainfall has varied a lot between our three properties. Our home block, which is 15km west of Lock received 17mm for May whereas our eastern block, 35km from the home block, received only 9mm. So the crops at home are up and looking pretty good considering, but crops on our other blocks are still yet to germinate on the flats, and where they have germinated on the sand, they really need a drink.
How is the late start affecting your stock?
We have about 800 breeding ewes and 700 lambs. We have been feeding hay out for about the last month. The issue we face is that even if we receive a good rain next week, our pasture paddocks will still be 4-6 weeks away from having any decent feed on them. This is the same for our vetch that we have sown for feed.
David, can you remember a start to a season like 2017?
I've been farming for 40 years and I certainly remember dry starts and dry years, but I can't quite remember such a long dry spell during seeding. In my first-year farming in 1977, it didn't really rain on our farm until the beginning of June, but we received 8 inches of rain in the growing season. That was quite a poor year because of the late break, but we did have very different practices back then.
What were your reasons for sowing dry this season and not stopping to wait for a rain?
We have had good success sowing dry in the past. We feel that in our low rainfall environment we need to conserve and utilise as much rain as we can get. We have seen the seasons shut off quickly here in the past and that can hurt our yields. So, our theory is to get the seed in the ground so when it does rain we are getting the best out of the season that we can.
How about your non-wetting sands?
That is one issue that we have had to tackle when sowing dry, but we have quite small acres of non-wetting sands compared to our entire seeding program, so if we had to re-sow some of that country because of a late break then that's what we would do. The important thing for us is getting our good country sown to utilise the rainfall throughout the season.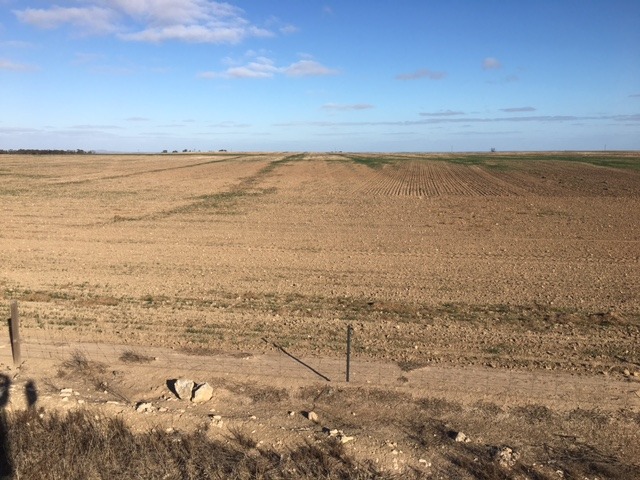 Sign Up