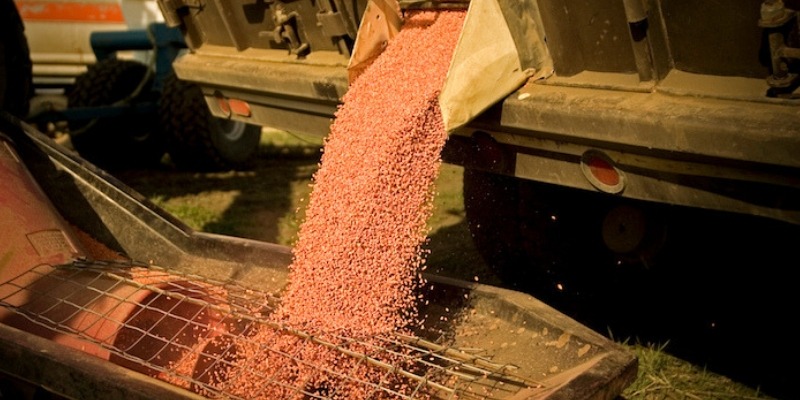 SEED TREATMENT OPTIONS
5th December 2018 | Agronomy
Are you treating your seed this summer?  We have you covered!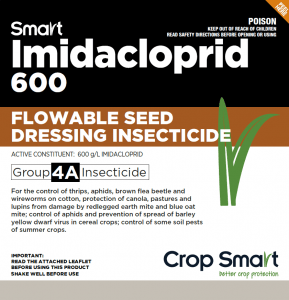 Active Constituent: 600 g/L Imidacloprid
Broadacre crop type: Cereals and Canola
Rates: Cereals: 120 or 240mL/ 100kg of seed and
Canola: 400mL/100kg of seed
Smart Imidacloprid 600 controls Cereal
Aphids and the spread of the Yellow Dwarf Virus
in Barley.  It also protects Canola seedlings
from early season Aphid damage.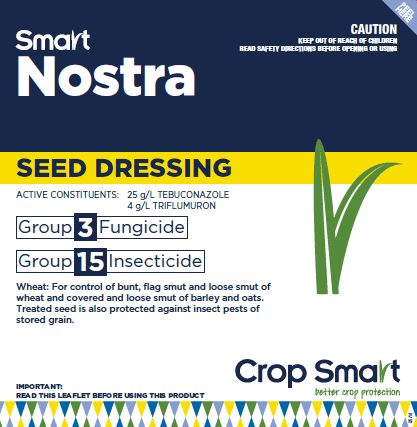 Active Constituent: 25g/L Tebuconazole & 4g/L Triflumuron
Broadacre crop type: Cereals (Wheat, Barley, and Oats)
Rates: Cereals: 100 mL/100 kg seed
Smart Nostra controls Bunt, Flag Smut (seed and soil-borne), Loose smut in Wheat and Covered and Loose Smut in Oats and Barley.  Smart Notsra also protects against pests of stored grains: Granary Weevil, Lesser Grain Borer, Rice Weevil, Rust-red Flour Beetle and Sawtoothed Grain Beetle.
Are you looking for a Raxil©, Baytan©, Veteran C© or P-Pickle T© type product? Please get in touch as these are also available through your local Crop Smart store.
Looking to coat your seed with liquid nutrients?  We also have:
is a high analysis zinc seed treatment specially formulated for the application.  With perfect viscosity for seed clearing machinery and added organic adjuvants, OmniSeedZinc is an ideal zinc treatment.  Zinc treatments are scientifically proven to improve early root growth and plant vigour on high pH or zinc deficient soils.
OminiSeedZinc is the chosen zinc by many seed cleaners due to its ease of handling.
High analysis
Low viscosity perfect for seed cleaning machinery
Specifically formulated to prime seed with zinc in a crop desire form of organic plant available zinc
Zinc is scientifically proven to improve early root growth, stress resistance and increases yields
Improved germination.

SeedBoost is an easy to use seed dressing liquid with high nutrient analysis and root growth stimulants.  Aimed at developing a larger and stronger root mass, SeedBoost improves crop establishment and has a positive impact on crop yield.  All nutrients are present in highly available soluble forms, easily used by germinating seed.
SeedBoost when applied as directed:
Increases root growth
Boosts seed quality and early vigour
Restricts nematode damage and root pruning
Healthy well-developed root systems lead to improved:
Moisture and nutrient utilisation
Stress and disease resistance
Yields and crops growing to their full potential
*Disclaimer: Please always follow label instructions including rates, grazing and harvest WHP, MRL, etc or if in doubt contact your agronomist or an industry professional to seek clarification.
Sign Up